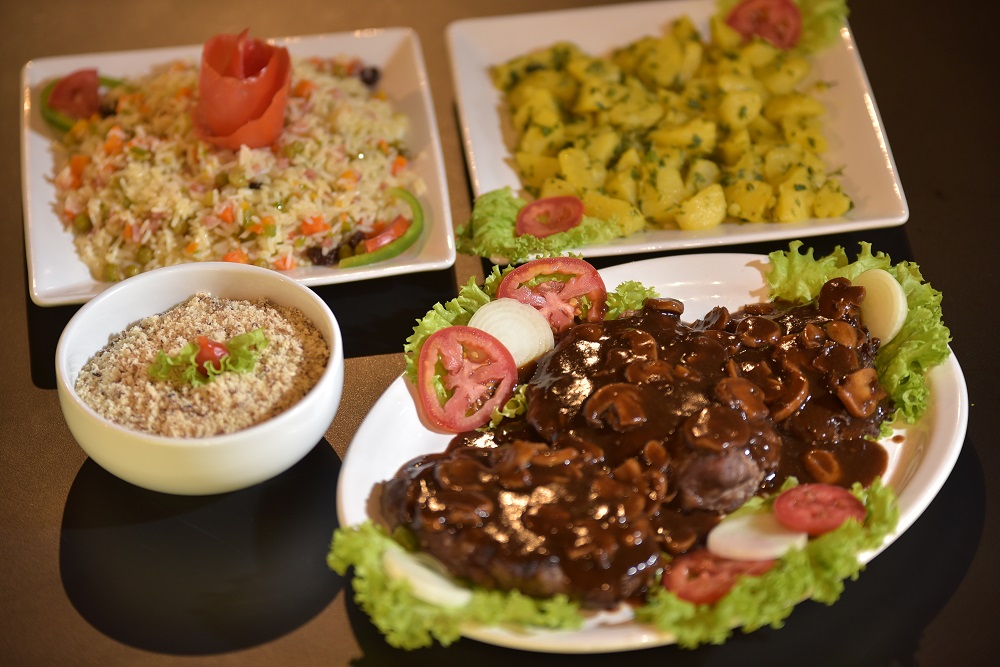 BAMBAÊ – BAR, RESTAURANT & PIZZA
For your meals our guests have the delicious Bar, Restaurant and Bambaê Pizzeria with the privilege of having at your disposal a bath in the calm waters of the Preguiças River. From there you can also enjoy a wonderful sunset every afternoon. For the children we have the fun Kaya N'Gan Daya Park with a variety of interactive toys that will make children forget about cell phones, tablets, etc.
At Bambaê each environment has been thought and decorated with great care and refinement to give you the best moments while you are with us.
We offer a diverse menu and our cuisine offers options ranging from grilled meats and fish to salads, snacks, sandwiches, omelets, pastas and soups, as well as our tasty pizzas prepared in a wood-fired oven. Desserts include classic and regional sweets, as well as fruits and ice creams. And to finalize a delicious Italian gourmet espresso coffee.
Our barman prepares the atmosphere with delicious drinks and cocktails. A true alchemy of flavors made with great talent, besides a great variety of distillates, an exclusive menu of the best Brazilian cachaças and good options of wines, proseco, sparkling wines and champagnes.
Some nights we have live programming with samba, forró, mpb and regional music shows. Check our schedule at the hostel's reception.
BEIJU COFFEE
Our daily rate includes a tasty breakfast served in a kiosk built in an airy and landscaped, near the pool, regional style, with logs and carnauba straw. A varied breakfast. We serve juices, cakes, breads and other local products such as the delicious buriti and cashew sweets.